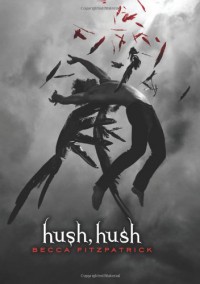 I'm not always a huge fan of young adult novels because, a lot of times, I find the heroines too whiny and self absorbed, or there is too much high school drama mixed in with the plot. Hush Hush, however, was a very delightful read. Although clearly written for a younger audience, I found the plot gripping and the characters easy to relate to.
The best part of this book was the romance between Patch and Nora. Although the book maintained a PG rating throughout, the romance was pretty steamy. Not so much in a physical sense, but in an emotional one. There was a lot of chemistry! The writer was very skillful at making the couple interesting.
I also liked the departure from the typical vampire/werewolf characters that many other UF novels use. I would have liked a stronger supernatural element in the few few chapters of the book, but after the midway point, the UF characteristics become very clear.
One thing that didn't work for me quite as well, however, was the plot. It wasn't that the plot was bad (in fact, it was very compelling), but the pieces didn't quite fit together as smoothly as I wanted to. Without giving away any clues, I felt that the final few chapters were rather forced. There was too much in the way of surprise ending(s) without the proper structure to support them. Although the romance came together beautifully, I wasn't as comfortable with the plot(s).
Overall, though, Hush Hush was a fun read, and I look forward to enjoying the next book in the series.